Abstracts
Some presentation titles and abstracts are missing and will be shared at a later date.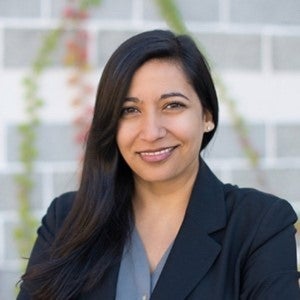 Tara Behrend
Associate Professor of Industrial and Organizational Psychology at the George Washington University, and Director of the Workplaces and Virtual Environments Lab.
Rethinking the Role of Career and Technical Education for Workforce Development
Workers in the skilled trades are experiencing enormous change. There are a number of educational and workforce policy implications regarding how to best train, retrain, and support workers in these fields. This talk will present data from welders and welding educators about their experiences learning their trade. Findings suggest that workforce development in CTE must focus on social learning, flexibility, and essential skills. Further, it is clear that the vocational guidance of the 20th century is no longer sufficient to advise young people about careers.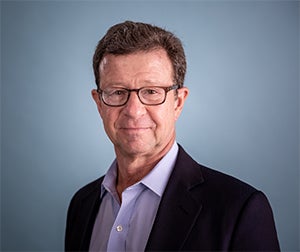 Art Bilger
Founder and CEO, WorkingNation.
The future of leadership in the workforce
The changes in the workforce will require agility and creativity from everyone but nowhere will that be more critical than in leadership roles. Leaders will be the north star in navigating the world of talent across new job titles, hybrid, curricula and creative methods to deliver skills training. I will discuss (leadership styles) in education, philanthropy, disruptive/creative leaders, non-profits and corporate America.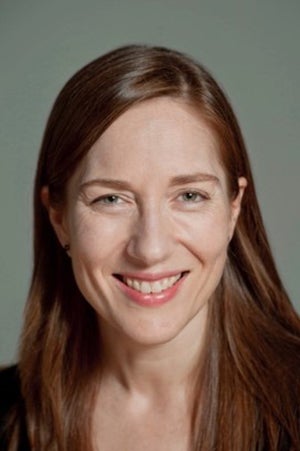 Heather Boushey
President & CEO and co-founder of the Washington Center for Equitable Growth.
What economic inequality means for how we think about the future of work in the United States
The evidence points to the conclusion that high economic inequality—the kind we see today—constricts economic growth. Rising market concentration and reduced economic dynamism, alongside workplace fissuring, are just a few ways that inequality affects the U.S. labor market. Yet policymaking over the past several decades has been moving in the wrong direction. The effect automation and artificial intelligence will have on workers are important challenges that we should address with policy. We need to begin to approach underling the effects of new technology on workers by considering what today's distribution of resources means for future investments in technological advances and how has the ownership of technology that is successfully commercialized led to the current distribution of income and how will this affect future production and distribution?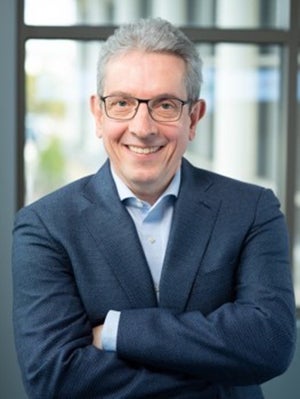 Wolfram Burgard
VP for Automated Driving Technology at the Toyota Research Institute in Los Altos, USA and Professor of Autonomous Intelligent Systems at the University of Freiburg, Germany.
Probabilistic and Machine Learning Approaches for Autonomous Robots and Automated Driving
The capability to robustly perceive their environments and to execute their actions is the ultimate goal in the areas autonomous robots and automated driving. The key challenge is that there are no sensors and no actuators that are perfect, which means that robots and cars need the ability to properly deal with the resulting uncertainty. In this presentation I will provide an introduction to the probabilistic approach to robotics, which provides a rigorous statistical methodology to deal with perception and planning. I will furthermore discuss how this approach can be extended using state-of-the-art technology from machine learning to bring us closer to the development of truly robust systems able to serve us in our every-day life.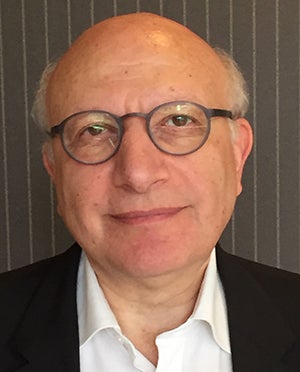 Raja Chatila
IEEE Fellow and Professor of Artificial Intelligence, Robotics and Ethics at Sorbonne Université, Paris.
Taming Automation
The evolution of AI in the past few years, based on machine learning techniques, has changed the perception of robotics, and driven a stronger convergence between AI and robotics.
Automation which is traditionally very closely related to robotics, is now becoming also the massive deployment of AI technologies, i.e., software systems, even more than the implementation of physical machines (robots). However, progress in robotics per se is also behind the deployment of novel and more capable robots, in many sectors, such as manufacturing, logistics, transportation, mining, agriculture, or construction, to name a few. Besides purely automated processes, new approaches in human-robot interaction have fostered the flourishing area of collaborative robotics, with humans and robots sharing task execution.
This unprecedented level of intelligent systems deployment has strongly impacted the workforce, and society at large, challenging some jobs, or tasks, and creating new ones, sometimes in completely new economies such as those based on platforms and data. Sometimes automation translates into automated decision-making in critical areas, which raises specific concerns.
This has lead stakeholders, professional organizations (e.g., the IEEE), public agencies and governments to reflect on the ethical and social consequences of this deployment of intelligent systems and to propose measures for governance to fully exploit the technology's benefits while mitigating the risks.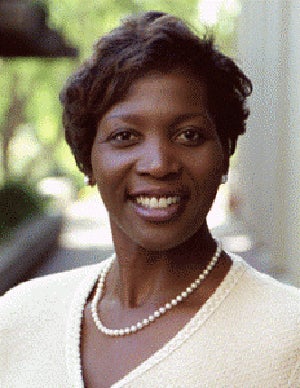 Lisa Cook
Associate Professor of Economics and International Relations at Michigan State University.
Innovation, Teams, Diversity, and Leadership in the 21st Century
We know from the work of Chetty, et al. (2019) that exposure to invention is key for individual life outcomes. We also know from Cook and Kongchareon (2011) and Cook and Yang (2018) that, if patent teams are more diverse and women and minorities were included more in the innovation process, economic outcomes of the entire society would be better. Automation has been shown to be useful in identifying the best, most diverse teams. Yet, barriers still exist in having diverse team members work together on teams. It will take disciplined, visionary, and informed leadership to intervene, diminish these barriers, and maximize the innovative contributions of these teams. Standards of living will be higher as a result of the changes that leadership could implement.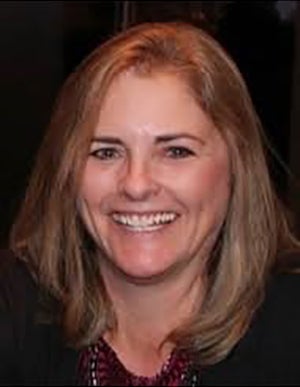 Nancy Cooke
Professor of Human Systems Engineering at Arizona State and Director os ASU's Center for Human, AI, and Robot Teaming.
Human-AutonomyTeaming for the Future of Work
As machines grow increasingly intelligent they will be able to take on activities autonomously and interact with humans as a teammate. But is autonomy ready to be a good team player? Are humans prepared to interact with autonomous agents as teammates? In this talk I will discuss research and technology gaps that need to be addressed so that technology can effectively team with humans at work.
Damon Jones
Associate Professor; University of Chicago Harris School of Public Policy
Safety Nets and Labor Markets
What role to robust safety nets play in labor markets? Are they likely to introduce distortions, by luring workers out of the workforce, or can they be complementary to a thriving labor market? Should redistribution be made conditional on working, as in the case of the Earned Income Tax Credit, or should it take the form of a more unconditional floor on income, as in the case of the Universal Basic Income? In this talk, we will review some of the evidence of the direct effects of cash transfers on labor supply, and some the policy issues that arise when these transfers can interact in more subtle ways with labor markets.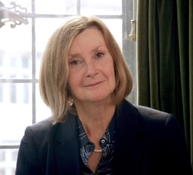 Jane Humphries
Centennial Professor at the London School of Economics, and Emeritus Professor of Economic History at the University of Oxford.
Work in the 21st Century
I focus on three inter-related aspects of work in the 21st century: 1. Evidence of the poor performance of labour markets since the financial crisis of 2008, and particularly the growth of under as well as unemployment; 2. The implications of technological change for job growth and job decline; and 3. Globalisation.  These factors have all been recognised as important to the future of work.  My contributions are two-fold: First to bring a historical perspective to bear on the current issues; and second to focus particularly on the ways in which work might change for women in the economies of western Europe and the US.  Most studies of the future of work have thought mainly in terms of prime-age males, but in the past women workers have lost out in several significant technological shifts, their displacement hidden behind gendered stereotyping and retreat to unpaid work in the household.  Such a response is unlikely today after a prolonged period of high female participation has shifted social norms and expectations about women's economic activity.  Nonetheless, the implications of underemployment, AI, and globalisation on women workers continue to be neglected.  The contribution will shine light on a relatively overlooked component of the labour force asking what women's work will look like in the 21st century? 
Ruth Kanfer
Professor of Psychology and Director, Work Science Center, Georgia Institute of Technology.
Developing the 21st Century Workforce:  Skill learning in place, at scale
Major challenges to 21st century workforce development can be organized into three buckets: (1) The effects of automation and technology on careers, (2) the aging workforce, and (3) the cost of new skill learning.  After a brief review of how these challenges affect the working experience, motivation and behavior, I discuss new strategies and promising research directions to boost adult skill learning and development.
William Spriggs
Professor in the Department of Economics at Howard University and Chief Economist to the AFL-CIO.
A Future of Work but not The Future of Work: What we should study
To grasp the "future of work" debate, it is important to understand the mechanisms creating our current political economy, and why today mirrors the angst of the Great Depression.  Why a wave of innovation is so correlated with a rise of Fascism?  Why a wave of technological advance is correlated with the rise of hate crimes, xenophobia and racism as before?
This talk highlights the social and political space new wealth seeks to create to push aside old political-economic orders to assert a new hegemony.  These powers must reach for narratives to justify their place.
But narratives have consequences.  The adoption of an evolutionary "change as inevitable" narrative, a superior technology and order out-competing and making redundant inferior technologies, correlates with a rising sense of social Darwinism.  Assertions of meritocracy as the new innovators surpass the slower champions of the past, quickly translate to a "meritocracy" coded in racism and xenophobia.  And, the narrative exalts a raw libertarianism that stymies government, portrayed as "outdated" with "old regime" regulations that are an obstacle to efficiency and private capital.  Today's narratives are not new, and they reemerge and resonate because they affirm and align with potential allies to help push the agenda.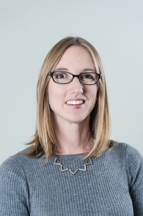 Andrea Thomaz
Associate Professor and William J. Murray, Jr. Fellowship in Engineering #3 in the Department of Electrical and Computer Engineering at The University of Texas at Austin.
Building Robot Teammates for the Future of Work
In the Socially Intelligent Machines Lab at UT Austin our research is aimed broadly at enabling robots to function in dynamic human environments by allowing them to flexibly adapt their skill set via learning interactions with end-users. This talk will cover some of the core challenges in building robots to work alongside people. Additionally as a co-founder of Diligent Robotics, we are translating our research on adapting to human environments into a commercial product. I will share updates our field work, building a mobile manipulation robot assistant that works alongside and supports clinical care teams in hospitals.
Valerie Wilson
Director of the Economic Policy Institute's Program on Race, Ethnicity, and the Economy (PREE).
Effective Leadership and a Future that Works for All
Technological progress has been reshaping and redefining the way work is done for hundreds of years. While this has never resulted in a long-term decline in the overall number of jobs, there are often short-term effects on specific jobs, industries and workers.  In the long-term, as new technologies increase productivity, work and labor income have remained essential to the economic well-being of households and economic growth.  This presentation defines the role of effective leadership in the current context of new production and information technologies, focusing on power dynamics within the labor market and the implications for how the costs and benefits of technological transitions are distributed.